Eidgenössisches Schwingfest, Zug
Around 56,500 spectators experienced the Federal Wrestling Festival in Zug live in the stands. For event builder NUSSLI, the construction of the huge arena also marked an anniversary: it was the 21st time it had built the centerpiece of the Federal Wrestling Festival.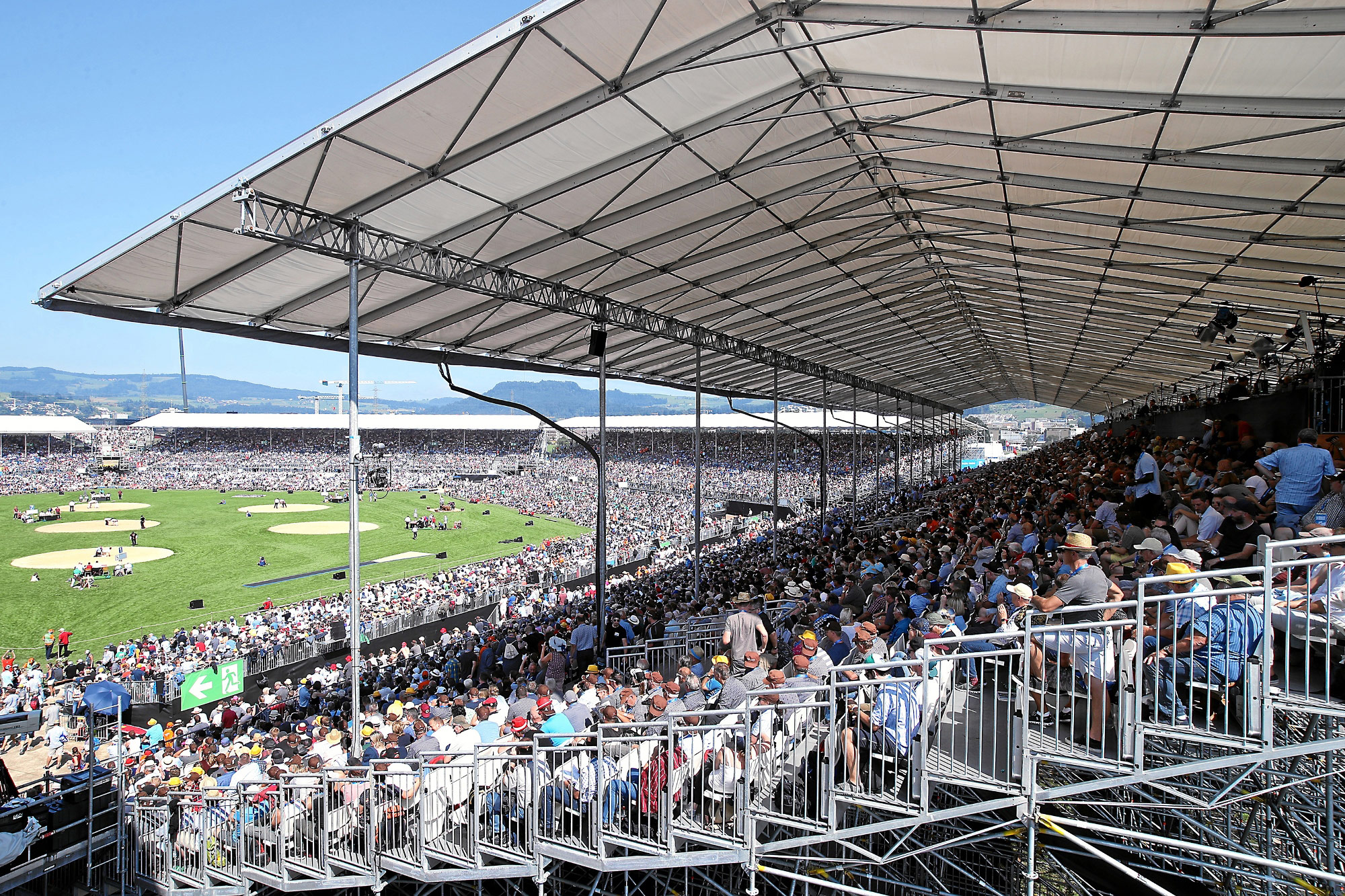 As with the first grandstand construction in 1961, the arena was again in Zug. This time, however, it was twice as big. Together with the ESAF Zug 2019 organizing committee, NUSSLI optimized the grandstands and was thus able to accommodate more seats in the same arena space. Just like 58 years ago, the complex infrastructures were completely dismantled again in 2019. This fits perfectly with the sustainability concept of the ESAF 2019. All components will be used repeatedly in a wide variety of projects in the coming years.