Mobiliar Arena Gümligen near Bern
Newsroom Communication advised BSV Bern on the construction and operation of the Mobiliar Arena and designed the entire stadium entertainment.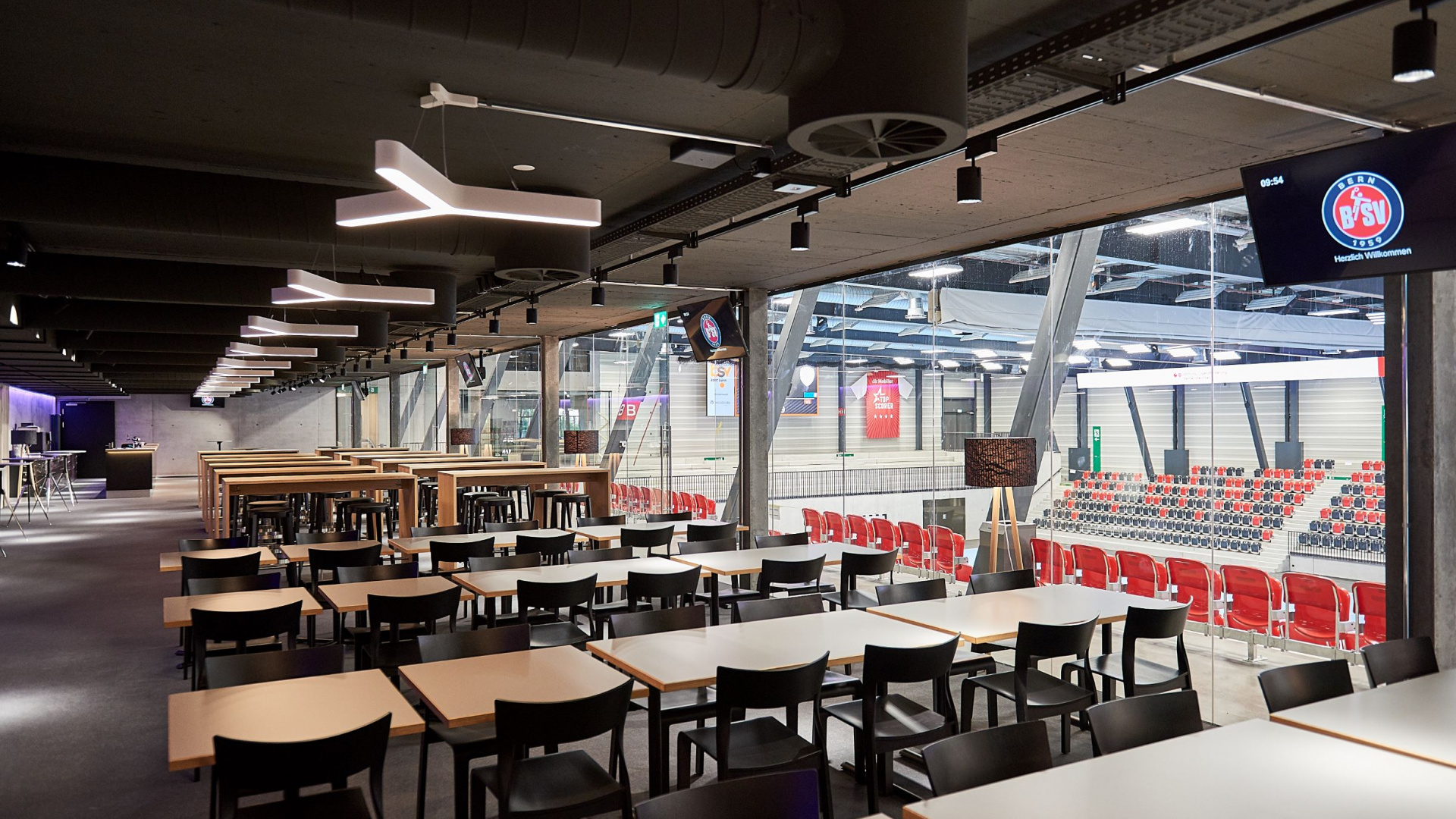 The Mobiliar Arena Gümligen, which opened in 2018, is home to the BSV Bern handball club, which plays in Switzerland's top handball league. Newsroom designed the entire hall infotainment, from the technical implementation to the creation of the content and the schedule. Until 2022, a Newsroom two-man team consisting of director:in and producer:in was on duty at the home games. Today, Newsroom provides consulting services to both BSV Bern and Mobiliar Arena and supports both organizations with external events and more complex productions (e.g. volleyball tournaments, handball internationals or Cup finals).