Swiss Indoors, Basel
Every year in late fall, the tennis world looks to Basel with fascination when the best tennis players provide excitement with top-class matches. As part of the annual ATP Tour, the international tennis circus then makes a stop in Switzerland and brings the world's biggest tennis stars onto the court. Since 1988, NUSSLI has also been an annual participant in the Swiss Indoors, contributing the temporary event structures for the major event in Basel's St. Jakobshalle.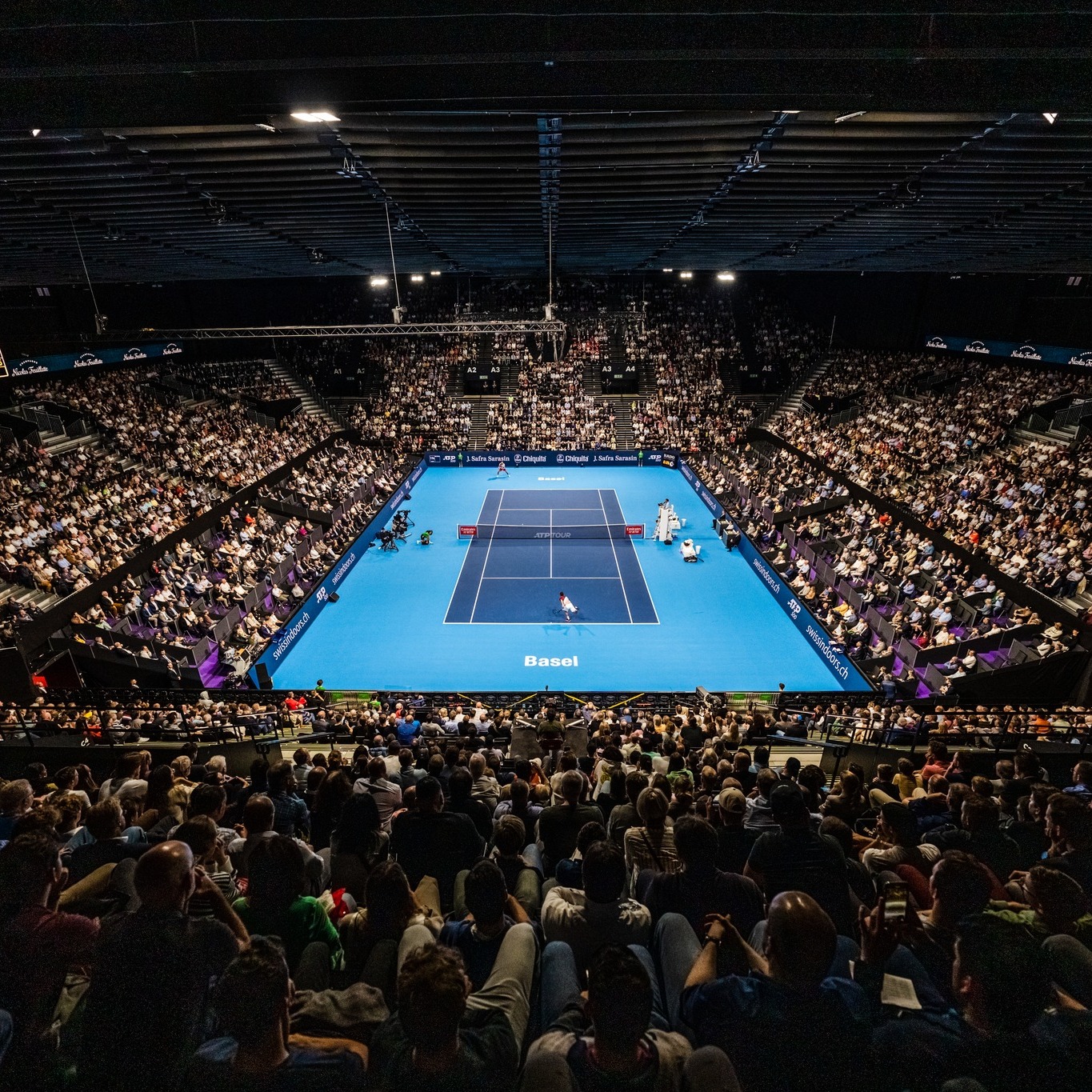 The Swiss Indoors is also a special occasion for the NUSSLI assembly crew. They are building two premium grandstands with integrated press and wheelchair seating and a two-story platform for the TV studio and the commentator:inside booths. The special challenge here is the tight schedule that the NUSSLI team had to meet. The NUSSLI grandstand seats 4,000 tennis enthusiasts, of which 1,000 are box seats. The ATP tournament Swiss Indoors is the third largest indoor tournament in the world after London and Paris and the largest sporting event in Switzerland.
✕
Copyright: Swiss-Image

Copyright: Swiss-Image

Copyright: Peter Hauck

Copyright: Peter Hauck